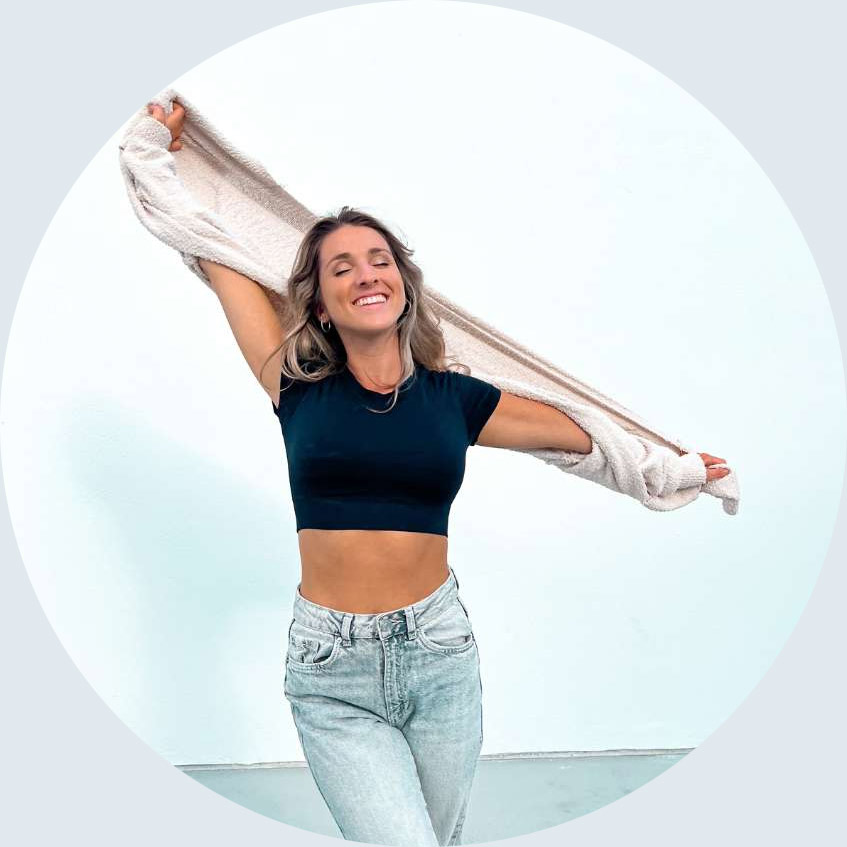 BREAK FREE FROM ANXIETY AND FIND TRUE HEALING IN YOUR LIFE.
IT'S TIME TO SAY GOODBYE TO...
👋🏼 Physical symptoms anxiety's been causing you
👋🏼 Daily struggles
👋🏼 A life where anxiety has control over you
✨ Looking to break free from the weight that anxiety is holding on you?
✨ Looking to break free from the physical symptoms that anxiety has been causing in your body?
✨ Tired of feeling frustrated because you've tried everything and are still struggling with anxiety?
✨  Ready to take healing into your own hands?
Then this course is for you.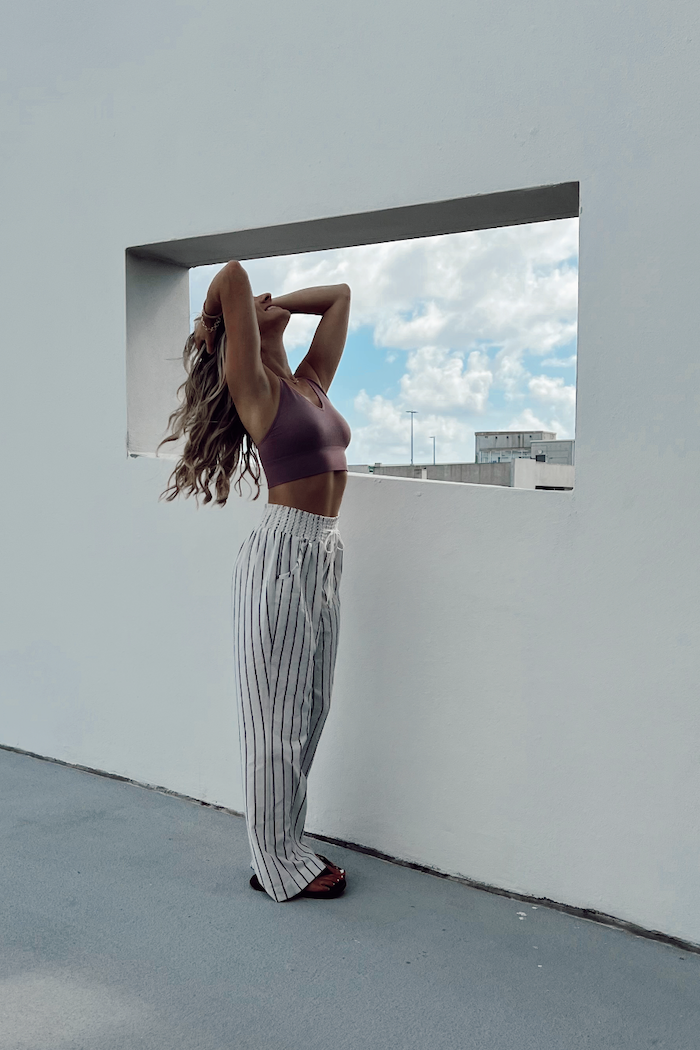 For 14 years I struggled with debilitating anxiety, daily panic attacks, and chronic physical symptoms as a result of the anxiety.
After one too many years of living this way, combined with the overwhelming realization that no amount of doctors or medications seemed to be giving me relief, I decided to take healing into my own hands.
I dove into everything from learning how my habits played a role in the anxiety, how to heal my body through a food is medicine approach, how to regulate my nervous system, rewire my brain, and so much more.
With time, I finally found the freedom I was looking for all these years and was blown away at how capable we truly are at healing, given the right tools.
I received my health coaching certification from the from the Institute for Integrative Nutrition in 2019 and have been helping people break free from anxiety worldwide ever since!
My hope for you is that this course will empower you to uncover the freedom that allows you to step into a new chapter where you are in control of your own life.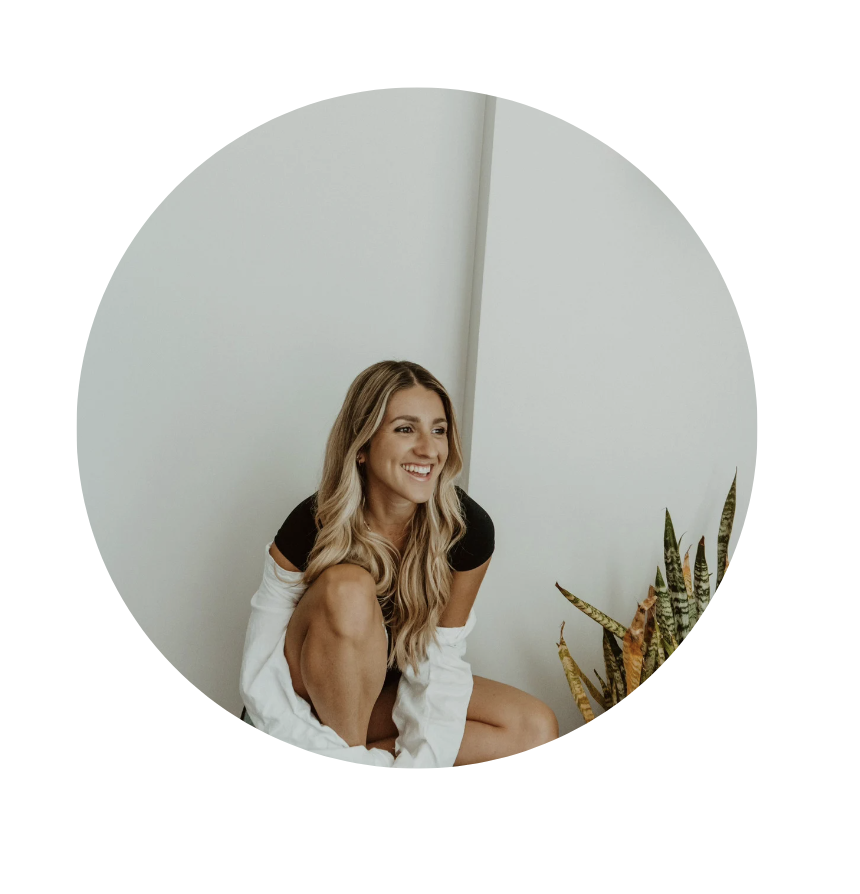 you're going to learn how to...
Welcome to "Breaking Free," a 10-week holistic approach to healing anxiety. Your journey focuses on three core areas: habits, nutrition, and brain retraining.
Inside this course, you are going to be learning and implementing new tools each week that will be helping you heal, layer by layer, step by step.
Each week, you will be receiving new modules to complete. This will be a combination of healing tools such as video modules, workbooks, journal prompts, and more.
It is extremely important that you go through the modules weekly, and complete the tasks that are given to you each week. What you put in is what you will get out of this.
The only things you are required to have is a journal, patience with yourself, and commitment to dedicating the next 10 weeks to your healing & growth!
Are you ready to Break Free?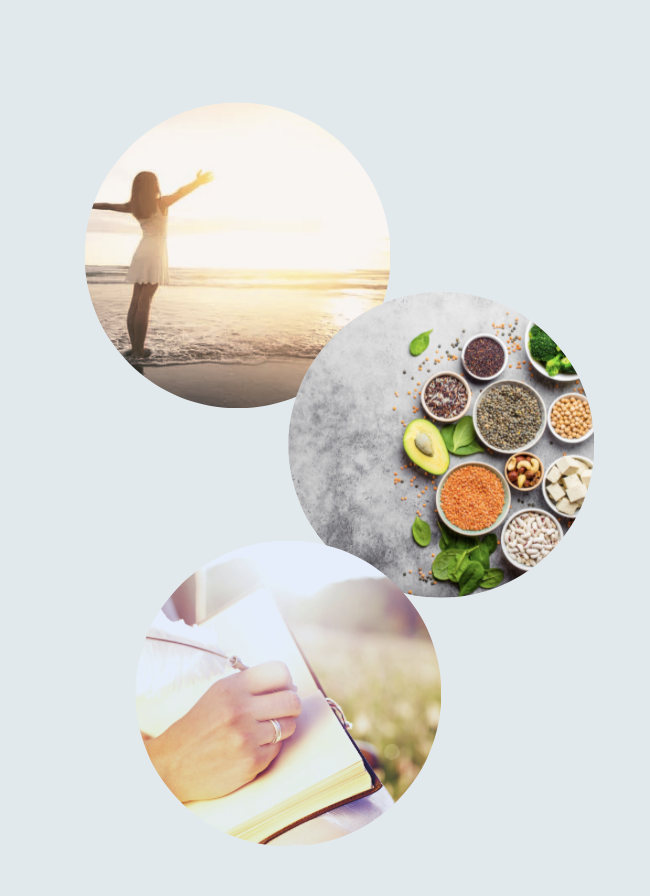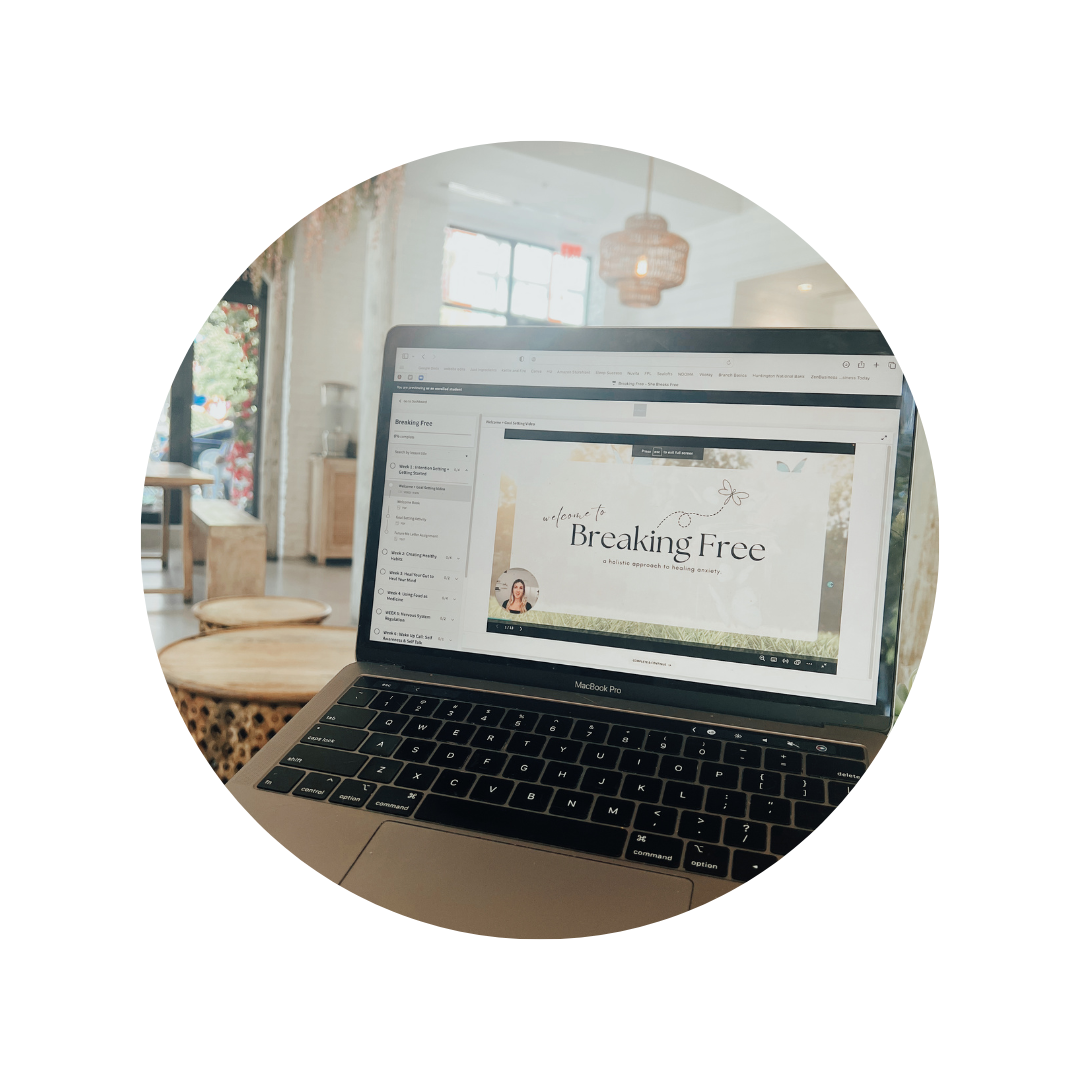 WHAT PAST CLIENTS HAVE TO SAY...
"Before I started this program I was diagnosed with OCD, anxiety, and an eating disorder. It got to the point where I couldn't work, and anytime I left my house I had so much anxiety. I was convinced that I was never going to break the cycle I was in. This course has changed me beyond any means and I am so proud of who I have become and love myself again, largely because of the course you have designed. This played the biggest role in saving me. I learned who I was, how to express emotions, and how to regain my power back in life. You have no idea what this course has done for me, it changed my life."
Mikhayla
"My bloating, anxiety, and brain fog is lower, my energy is higher, and my years long struggle with acne (that medication could not fix) is HEALED. I was introduced to a whole new side of mental health treatment that isn't just pills. With the knowledge you receive, you will see results. I was in this program at the lowest point in my life and months later I am still improving, using all the skills I learned from this program."
Amanda
"The intensity of my anxiety has decreased so much. It doesn't have as much of a control on me and I am able to bounce back. The level of self awareness I've built, and the structure I have now has tremendously helped me. I went in mainly wanting help on my emetophobia, but ended up getting insight on the mind body connection and the numerous things that impact why we feel the way we do. Even after the program you'll continue to do the work as things slowly start falling into place."
Melissa
"I now have moments of pure happiness, and gratitude. It's exactly what I've been longing to feel, and to feel it for the first time makes me so happy."
Becky
"This program is the best thing that's happened in my life. It set me up to be a better friend, a better daughter, a better person for my partner. This is what I've wanted. I've wanted this for years. To be able to work on myself and be on my own, and it feels so good."
Kirsta
"Your program gave me the awareness of the foods I was consuming that was contributing to my anxiety, and by making the shifts I learned in your program, I feel like an entirely different person."
Carolyn
"This is the highest my energy has been, lowest my anxiety has been, and I finally feel like I'm finding myself for the first time in my life."
Deanna
"Im so grateful for the place I'm in now. I never ever imaged getting there. It feels so unbelievable."
Clara
"I needed this. I knew I needed this. I didn't expect myself to get to this point of my life but I did, and it's just so cool."
Jasmine
"This is one of the biggest mental and physical accomplishments I've ever achieved in my life. I don't have much anxiety going through big changes and being on my own anymore. I did it."
Amanda
"You helped me overcome things I never realized held me back until I went through this program."
Kim
You deserve to take the first step towards breaking free from anxiety.
Two monthly payments of $375
Four monthly payments of $195
Frequently Asked Questions
It's time to regain control of your life.